Why Its A Good Time To Buy
LOOKING TO BUY? SEARCH FOR YOUR NEXT HOME HERE!
If you are thinking about refinancing, or better yet buying a home, now is the time! Three major things have happened, or will happen, that make it a great time to buy. Check them out below!
1. LOWEST INTEREST RATES IN 19 MONTHS…
Per the latest data from Freddie Mac the 30 year fixed rate fell to its lowest level since May 2013.
"The 30-year fixed-rate average plummeted to 3.73 percent with an average 0.6 point. It was 3.87 percent a week ago and 3.87 percent a year ago. The 15-year fixed-rate average sank to 3.05 percent with an average 0.5 point. It was 3.15 percent a week ago and 3.56 percent a year ago." FOR THE FULL STORY CLICK HERE
2.The 3% DOWN PAYMENT MORTGAGES MAKE A COME BACK…
Announced in December Fannie Mae and Freddie Mac will start backing mortgages with down payments of as little as 3% of the home's price. Both programs are for fixed-rate loans given to first time homebuyers and those seeking to refinance. Fannie will start backing the loans as soon as December 13, while Freddie will start offering them March 23. FOR THE FULL STORY CLICK HERE
3.OBAMA TO CUT FHA MORTGAGE PREMIUMS…
Just yesterday, President Barack Obama announced plans to cut mortgage-insurance premiums charged by a government agency.
"The annual fees the Federal Housing Administration charges to guarantee mortgages will be cut by 0.5 percentage point, to 0.85 percent of the loan balance, Julian Castro, secretary of the Department of Housing and Urban Development, said today during a conference call with reporters. Under the new premium structure, FHA estimates that 2 million borrowers will be able to save an average of $900 annually over the next three years if they purchase or refinance homes." FOR THE FULL STORY CLICK HERE
What are you waiting for? Start your search today. Give me a call or send me a text at 703-785-8203 so we can find your next home!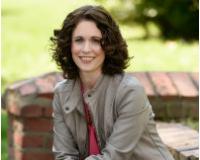 Author:
Melody Visser
Phone:
703-785-8203
Dated:
January 8th 2015
Views:
572
About Melody: Melody Hall Visser is a passionate Realtor who lists, sells, and dwells in Northern Virginia. Curren...