Tips For Preparing Your Home For Winter
Winter is approaching and although it's not on your list of "fun things to do" it is important that your home is prepared for the cold weather ahead.
1. Leaves, Leaves, Leaves - at our house we love our trees until the leaves start to fall...be sure to rake and remove all leaves from your yard or you will have dead grass in the spring, bugs also like to live under compact leaves.
2. Gutters - Those lovely leaves like to clutter our gutters so be sure to clean them after all leaves have fallen. Clogged gutters can't drain properly and can cause trim/wood to rot and can also cause ice dams.
3. Pipes - We have already had a few nights where temperatures have gotten in the 30's. Be sure to turn off the valves to the exterior hose bibs and make sure all pipes are empty. Leaving water on to the outside faucets can cause pipes to freeze and burst and flood your home, which no one wants.
4. HVAC - Clean and replace HVAC filters
5. Yard - Mulch perennials after the first hard freeze. Just make sure you don't cover the center of the plant, because that can lead to rot.
6. Yard - Aerate your lawn - this allows nutrients to get into the roots. When you're done, spread fertilizer then grass seed.
7. Smoke Detectors - Check your C/O and smoke detector batteries and remember if your smoke detector is older than 10 years you should replace it entirely.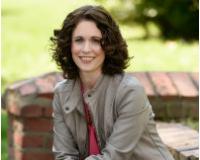 Author:
Melody Visser
Phone:
703-785-8203
Dated:
October 22nd 2015
Views:
499
About Melody: Melody Hall Visser is a passionate Realtor who lists, sells, and dwells in Northern Virginia. Curren...