5 Things To Think About Before Buying A Home
Get pre approval from a lender: Talk to several lenders. See who is out there, what type of loan can they give you, what is the locked in interest rate and what are the closing cost fees? Don't just talk to one lender, talk to two or three, you want to make sure you are getting the best rates. Getting pre approval from a mortgage lender shows that you are serious and financially able to make an offer on a home.
Location, Location, Location: Think about where you want to live. Is the location close to work, family, and activities? Does the location fit your life style now and in the future? Do you have school age children? Do you want to live in a city, rural, or suburban area?
What type of home do you want? Once you know where you want to live the next question is what type of home do you want to live in? Do you want a single family home, townhome, condo, etc.? How many bedrooms and bathrooms do you want? Do you envision having a large yard? Are you willing to do home repairs or remodeling, or do you want the home to be move in ready? What items on your list are "must haves" and what items can you live without?
Don't forget about the other expenses! If you are a first time home buyer don't forget there is more to home ownership than paying the mortgage. As a homeowner there are many financial responsibilities when owning a home, some are basic such as utilities, homeowner insurance, and property taxes, but some can spring upon you without any notice such as a leaky roof that needs to be replaced or a broken HVAC unit. Whatever the case may be it is important to be prepared for these "surprise" issues.
Keep an open mind: When touring homes keep an open mind, try to look past paint colors and the 1970's wallpaper. Image the home with your furnishings and your special touch. Look past all the decorations to the things that cannot be changed or easily fixed such as the size of the rooms, the highway right behind the home, or structural problems.
Most importantly find a REALTOR you can trust. They work for you, for free until closing, and are paid by the seller's. Have someone that represents you, keeps you on track and has your best interest in mind. Call/text me 703-785-8203 to talk about how I can get you started, find you your dream home and represent you from start to settlement!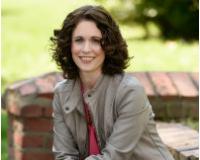 Author:
Melody Visser
Phone:
703-785-8203
Dated:
February 16th 2015
Views:
521
About Melody: Melody Hall Visser is a passionate Realtor who lists, sells, and dwells in Northern Virginia. Curren...